Sequal Equinox Desktop Charger
00040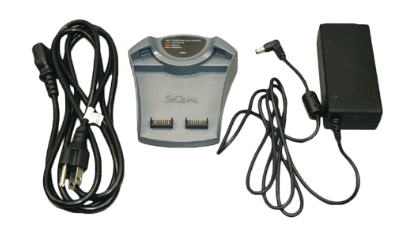 The SeQual Equinox external battery charger is a necessity if you have multiple batteries, with the external charger you have the ability to charge up to 2 batteries simultaneously. If you only have two batteries then you can have one running the eQuinox, while the other is charging so you never go a moment without a fully charged battery. Operating the external battery charger is extremely simple, just attach the included AC power supply to the back of the charger then plug it into any of your household power outlets. Stop waiting for your SeQual eQuinox batteries to charge, and upgrade to the external battery charger so you always have a fully charged back-up battery.
Features:
110v AC Power Cord
Charges 1 eQuinox Battery (12 or 24-Cell)
Compact and Lightweight
LED Charging Indication System
Brand:
Chart Industries' Caire Inc.