Sequal Eclipse 5 Travel Accessory Kit
00028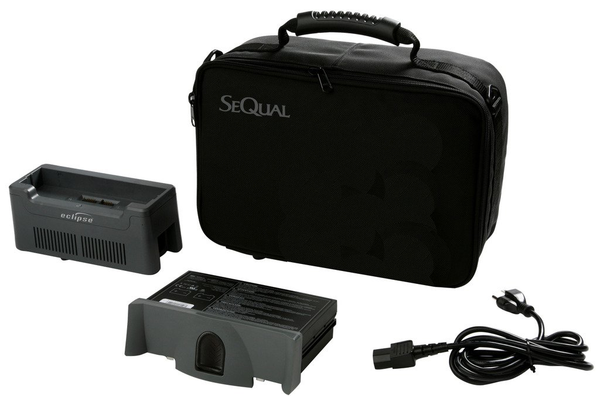 The SeQual Eclipse 5 Upgraded Accessory Bag gives you a luxurious and convenient option for toting your SeQual Eclipse 5 accessories around. This upgraded accessory bag Velcros onto your travel cart allowing you keep one hand free while you are navigating your way through the airport. It also zips shut to secure everything you may have inside. The biggest perk of the Eclipse 5 Upgraded Accessory Bag is its large and roomy, compartmentalized interior. With 4 removable separators, there is more than enough room for your power supplies, external charger, and more! On the top flap there is a transparent zipper pocket which is perfect for any oxygen prescriptions or oxygen related documents.

Features:
One Rechargeable Lithium Ion Battery
Upgraded Accessory Bag
An External Battery Charger
Durable & Protective Design
Includes:
One Battery
Upgraded Accessory Bag
External Battery Charger
AC Power Cord
Brand:
Chart Industries' Caire Inc.