Sequal Eclipse 5 AC Power Supply
00021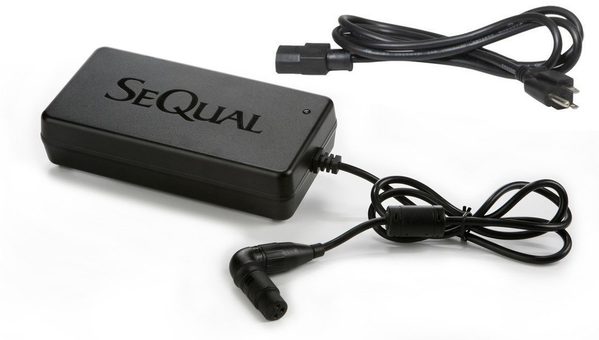 *compatible with Eclipse 2, 3, and 5

The SeQual Eclipse 5 is a continuous flow unit which means it is able to be used 24 hours per day, 7 days per week. This is no different for the Eclipse 5 AC Power Supply. If you are able to plug your concentrator into a 110v wall socket, you will not only recharge your battery, but you will continue to get your required oxygen. Whether you are at home or on vacation, the SeQual Eclipse 5 AC Power Supply is going to be your concentrator's lifeline. Without the AC power supply, you will have a difficult time recharging batteries and using your concentrator while you sleep. It will plug into any 110v wall socket, and it can be used internationally with the help of a universal power plug.
Features:
Powers the SeQual Eclipse 3 or 5 When a Battery is Missing
Charges the Battery Inside the Eclipse 3 or 5
All Continuous and Pulse Settings are Accessible and Uninterrupted
Built-in Surge Protection
Includes:
AC Power Supply
Unit Cord
Power Cord
Brand:
Chart Industries' Caire Inc.