MOVES® Portable Life Support System
00073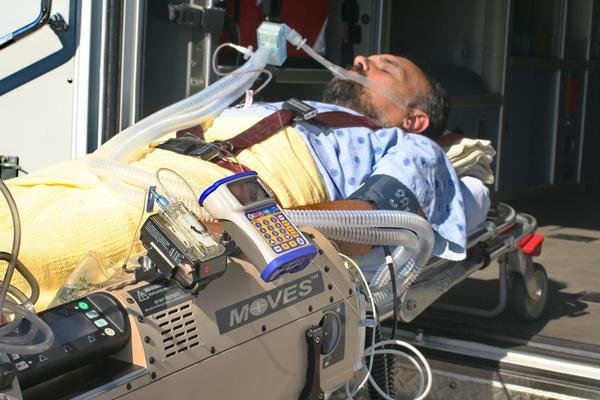 NSN: 6515-20-007-4819
The first completely integrated portable ICU to combine a complete vital signs Monitor, an Oxygen concentrator, oxygen-saving VEntilator and a Suction system into a single, compact, portable system.
Onboard oxygen concentrator eliminates need for heavy, bulky and dangerous high pressure oxygen tanks
Reduces weight and size of current transport system by over 50%
Designed for use in medevac transport or mass casualty disasters
Supports mounting up to 3 infusion pumps or a defibrillator
NEW and IMPROVED user-replaceable battery – swap battery packs on the go instead of waiting to re-charge an internal battery or having to add heavy external batteries
NEW and IMPROVED longer battery life – provides up to 3 ½ hours with a single battery pack at setting 2
NEW and IMPROVED fresh color palette
The AirSep FreeStyle has a simple control panel with 1-touch operation making it easy to use.
An easy to read battery gauge with lights for 25%-100% battery life notifications.
Works on AC power supply, and DC automotive power supply so you can take your portable oxygen concentrator anywhere and charge it.
Under 5 pounds (2.3 kg)
Weight: 18.8 kg (41.3 lbs) + batteries/clamps
Battery Weight: 1.9 kg (4.1lbs) each
Battery Duration: Lithium polymer: typical: 4-7 hrs/set of 2; charge time: 2.5 hrs/set of 2