Leaf Patient Monitoring System
00130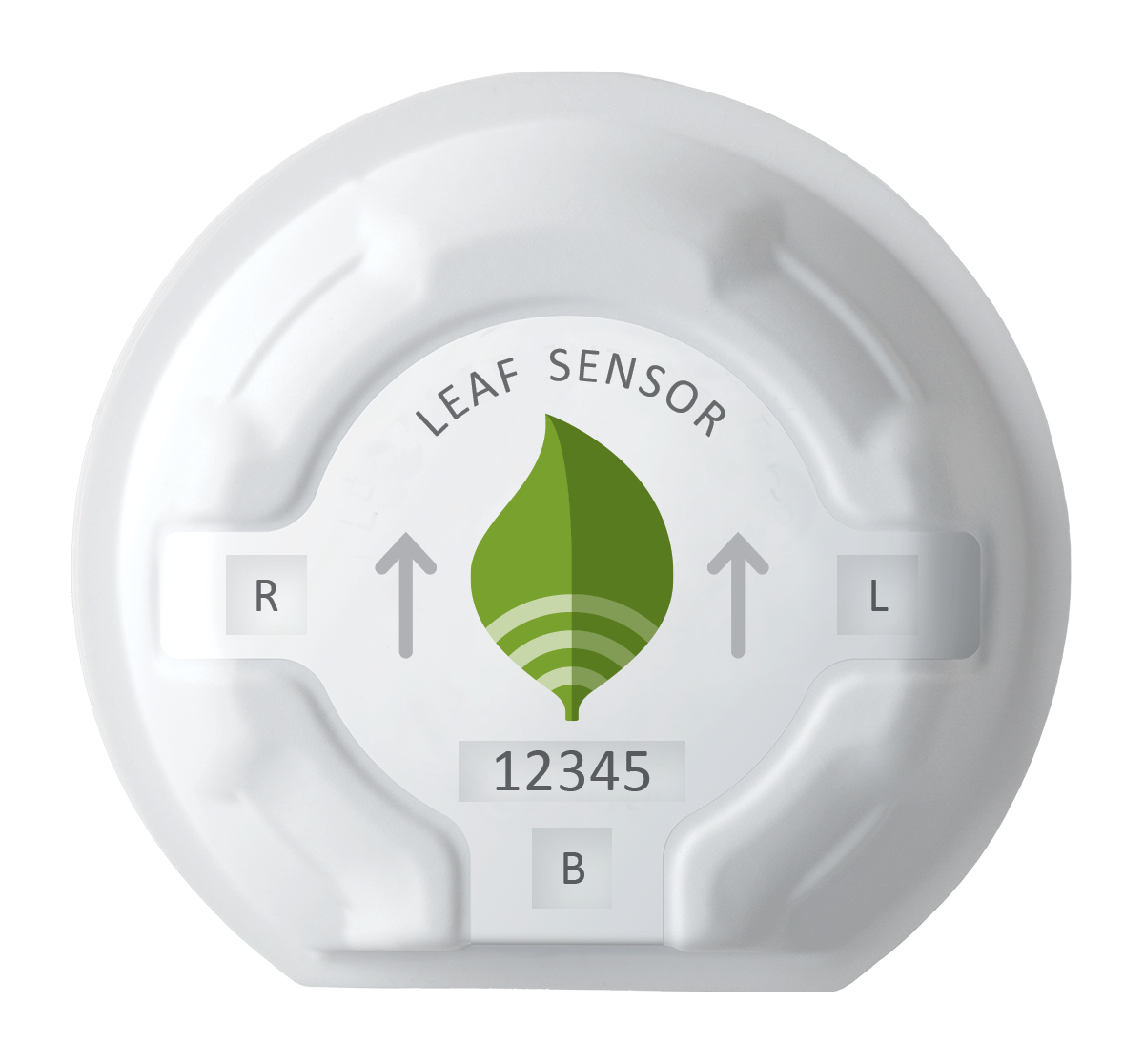 PK Part #: 50-200
Leaf Patient Sensor (Box/10)
The Leaf sensor is a wireless, single-use disposable device that is adhered to a patient's chest to monitor the patient's position, orientation, movement and activity.
The Leaf Patient Monitoring System has been shown to help facilities improve compliance to turning protocols — the average compliance in one study was 93% using Leaf.
Leaf helps address a traditional nursing challenge by improving:
- on-time care delivery
- documentation
- teamwork2
With the Leaf sensor, care providers can remotely monitor the turning and mobility status for all patients. Visual notifications are provided when assistance is necessary to meet patient mobility goals.
Leaf patient sensor

The wireless, disposable
sensor simply attaches to
the patient's upper torso.

Leaf antennas

Plug the antenna into a
wall outlet and it will
self-assemble into a reliable wireless network.

Leaf user interface

Patient turn priorities and other actionable items are clearly
displayed on computers, tablets,
or smartphones.
A digital timer indicates the time remaining until a turn is required, as per the patient's prescribed turning protocol. A simple color bar is recognizable at a glance and is used to indicate a patient's mobility status.
Green is all-good
Yellow means an action is coming up
Red indicates an intervention is due
Monitors and records patient position (including upright angle) and notifies staff when interventions are needed to achieve high compliance to turn protocols. Routine repositioning has been shown to be strongly correlated with HAPU reductions (OR=0.85, CI=0.81 to 0.90).1
Daily reports are provided to help improve visibility into care practices, recognize excellent care delivery, and highlight opportunities for even further improvement.