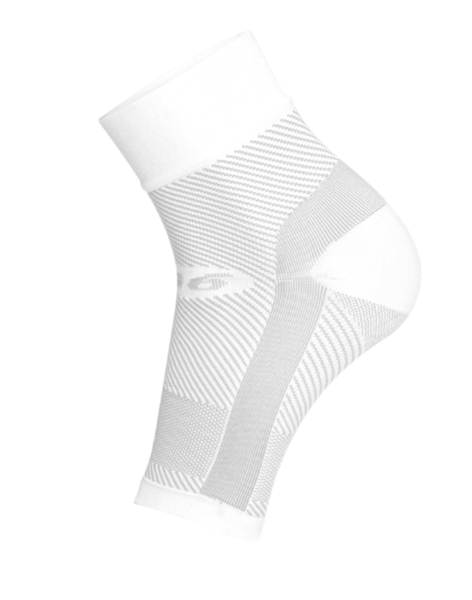 DS6 Decompression Sleeve
00059
Product Details
PK Part # 100-018
The DS6® Decompression Sleeve with K-Zone® Bracing Technology simulates therapeutic taping to relieve the painful symptoms of moderate to severe Plantar Fasciitis, heel pain, foot swelling, and other arch and heel conditions. Designed for use as resting or low activity therapy ONLY. DS6® is your first stage treatment. After becoming active again, we recommend use of the FS6® Performance Foot Sleeves for active therapy.
Performance Features
Plantar Fasciitis // Achilles Tendonitis
Designed for use as a resting therapy ONLY for moderate to severe cases
Can use while walking if needed
Alternative to night splints
Stretches Plantar Fascia while resting
Comes with one (1) decompression foot sleeve per package.

Save this product for later