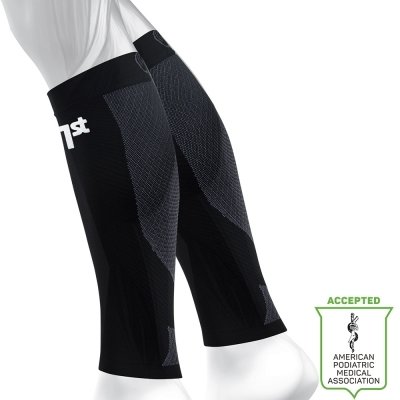 CS6 Performance Calf Sleeves
00054
Product Details
PK Part # 100-002
The CS6® Performance Calf Sleeves offer high performance compression benefits without changing from preferred performance socks. Compression Zone Technology® uses precise medical grade graduated compression to enhance circulation and boost oxygen return. CS6® provides stabilizing support for the Achilles tendon and calf muscles, relieving and preventing shin splints and Achilles Tendonitis, while reducing potential micro-tears from impact muscle vibration. Fits easily under socks and sportswear. Unlike cut & sew products the CS6® 400n design creates total body comfort for fit, stabilization and active comfort.
Performance Features
Recovery // Shin Splints // Muscle Cramps
Reduces impact vibration of calf muscle
Post-event recovery
Boosts oxygenation
Achilles stabilization
Medical Grade Compression
Targeted Conditions
Achilles Tendinitis
Shin Splints
Leg Cramps
Aching Legs & Feet
Circulation Optimization
Available in 7 colors!
Comes with two (2) compression calf sleeves per package.
Save this product for later