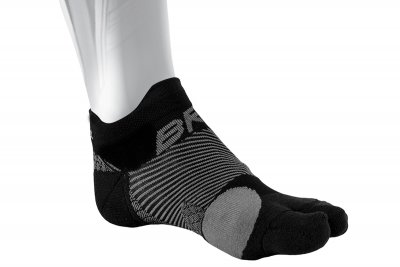 BR4 Bunion Relief Socks (3 Pack)
00092
Product Details
PK Part #100-024
The BR4® Bunion Relief Socks offer innovative bunion therapy in a performance sock! This first of it's kind design, along with seamless comfort and construction with a split toe design and targeted bunion pad, creates wearable bunion relief, any time of day and during any activity. There is also extra padding in the toes for added protection and a y-gore heel for anatomical shape and fit.
Targeted Conditions:
Bunion Pain
Toe Separation
Toe Friction
Performance Features:
Anatomical left and right design for perfect fit
Seamless comfort and construction
Patent pending "split-toe" design for separation
Extra padding for added protection
Y-Gore heel for anatomical shape
Moisture management
360 degree blister protection
Available in two colors
Comes with Three (3) pair of socks per package.
Save this product for later