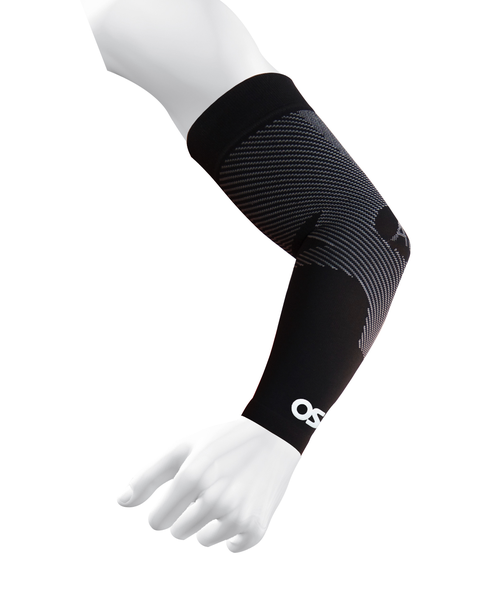 AS6 Performance Arm Sleeve
00053
Product Details
PK Part # 100-019
The AS6 Performance Arm Sleeve provides medical grade orthopedic support targeting specific muscles and tendons to help alleviate elbow pain. Compression Zone Technology® provides pain relief and prevents muscle fatigue. The AS6 provides relief for those suffering from tennis elbow, chronic elbow pain, sore arms, swollen arthritic elbows, or bursitis, with maximum sun protection (UPF 50+).
Elbow/Arm Support & UV Protection
Supports larger muscles and tendons, strengthens forearm and elbow
Relieves elbow pain caused by Tennis Elbow & Golfer's Elbow (Lateral or Medial Epicondylitis), and other painful conditions
Designed to move as you move with stay-in-place construction
Protect against sun damage
Ultra-thin, moisture-wicking comfortable arm sleeve
Easy-on and easy-off design can be used anytime and fits comfortably under any clothing or sportswear
Available in 2 colors featuring reflective logos
Comes with two (2) compression arm sleeves per package.
Save this product for later